Linear Drains El Cajon, CA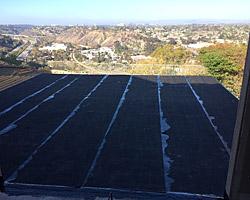 Your bathrooms should not only be leak-proof but also have the right fixtures and accessories to ensure their proper functioning and provide comfort. Add to that the aesthetic enhancement that some bath fixtures can provide with their stylish design and construction. Incidentally, we can help achieve these benefits by installing premium linear drains and other bathroom accessories from trusted brands. We have already worked on countless such projects in the past and until today. Our long list of clients includes property owners from El Cajon, Chula Vista, San Diego, National City, Lakeside, Jamul, La Mesa, La Jolla, Alpine, and Poway.

Call us now at (619) 569-1904 if you want to know more about our offered bathroom improvement services. We can work on bathroom renovations and install various fixtures and accessories that are guaranteed top quality.


Why Use Linear Drains?
There are some truly outstanding reasons why we highly recommend the use of linear drains instead of traditional drains for showers in residential and commercial projects. Here are some of the best benefits of using linear drain fixtures:


Greater flexibility in design
Allows for larger tiles to be used
Ensures watertight connections
Variety of styles, sizes, and designs
Custom sizes possible
Easy installation

All of these qualities contribute to the rise in popularity of linear drains among contractors, architects, property developers, and homeowners in El Cajon, CA and surrounding areas.


Our Linear Drain Products
At Shower Pan Co, we use only the finest quality linear drain products available. We have access to premium products from reliable manufacturers preferred by majority of contractors, so you won't have any problems with the performance of our installed drains. In fact, our clients from El Cajon and other CA cities that we serve love the great features of our products. The materials that we use for our linear drains possess some truly outstanding qualities such as:


Easy installation. The unique construction and design of our linear drains allow for effortless installation on our part so projects can be completed on time and even ahead of schedule.


Made of top-quality stainless steel. This means that the drain will not rust and stay in great condition even after years and decades of exposure to water.


Customizable. The drains that we have can be made to size and designed according to your specifications for a truly personalized look and performance.


Great for ADA showers with its low profile construction. If you have a barrier-free/ADA shower type, then our linear drain options are perfect because of their low-profile design.


Contemporary style. You won't have to worry about our linear drain installations looking like a sore thumb since they have contemporary styling that makes them easy to complement most interior designs in homes, hotels, and other applications.


Easy to maintain. The premium materials used with our drains make them relatively maintenance-free so you won't have to worry about laborious or costly maintenance efforts.


Can be used for overflow control purposes. Our drains are designed to aid in overflow control, hence making them ideal for showers and even pools.


High capacity. No worries about the drains not performing well when needed since they are known for their high-capacity quality.


Call us now and let us provide you with world-class linear drains that will perform well and enhance the aesthetic appeal of your shower area.